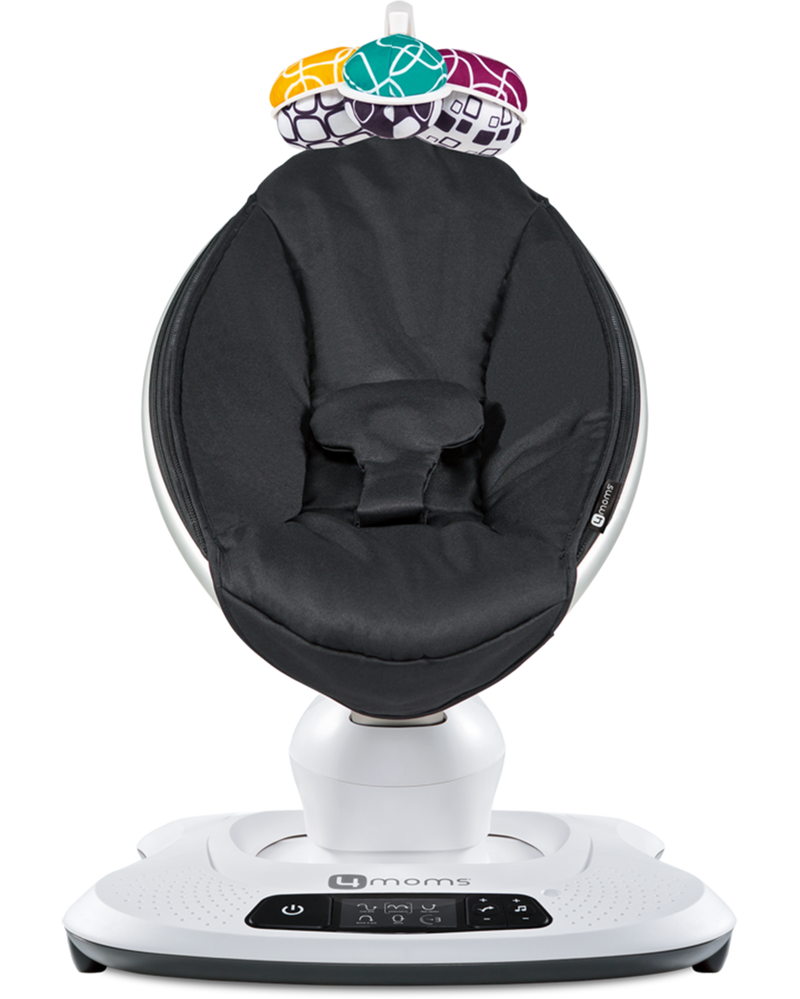 mamaRoo® 4 multi-motion baby swing
mamaRoo® 4 multi-motion baby swing
It moves like you do
Parents do not vibrate or swing up and down. They sway and sway from left to right, up and down. That's what the mamaRoo does too: the mamaRoo multi-motion babyswing moves up and down and from left to right in the same way parents do to soothe their babies. With the newborn insert (sold separately) it is suitable for babies from the first day.
Wth 25 combinations of motions and speed levels the mamaRoo adjusts to your baby's preferences. The mamaRoo has five unique 3D motions (car ride, kangaroo, tree swing, rock-a-bye and wave) with five speed levels each. The swinging can be accompanied by four built-in natural sounds or your own music from the connectable MP3 device. The seat recline is easily adjustable from sitting to lying position. Use up to 9 kg body weight or until baby can sit up unaided.
car ride
kangaroo
TREE SWING
ROCK-A-BYE
WAVE
The fabric cover comes in three versions: Cool Mesh, made of a soft and breathable 3D Air Mesh material that maximizes airflow and allows a pleasant cooling effect; the plush fabrics (Multicolor and Silver) with a soft, velvety surface and our classics (Classic grey and Classic black) with a smooth, woven surface. All fabric covers are easily removable and machine washable.
Properties:
5 unique 3D motions
5 speed levels
Can also be controlled via Bluetooth with the 4moms app
4 soothing natural sounds and MP3 connection (AUX)
Easily removable, washable cover
Mobile with interactive, reversible toy balls
Seat recline adjustable from lying to sitting position
5 unique moTIONS
Specifications:
Age:
For newborns until the baby can sit up by itself (up to max. 9kg)
Security:
Restraint system with 3-point harness
Mains plug (EU standard), no batteries required
classic
Grey
Black
Plush
Multi
Silver
Cool
Mesh
Dark grey